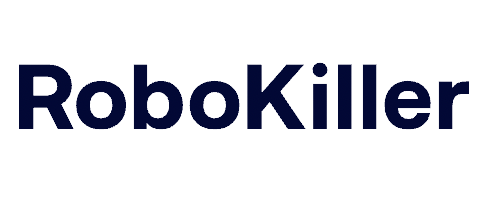 Are you tired of getting phone calls from spammers and telemarketers? Need a way to get rid of them for good? If you answered "Yes", then RoboKiller may be the perfect solution for you.
Most smartphones come with standard call-blocking options that require manual management, but solutions such as RoboKiller provide advanced and automated features.
Let's take a look at this premium service and its features in our in-depth RoboKiller review.
Save 20% on RoboKiller
Block Spam Calls and Recieve Peace of Mind
RoboKiller App Overview
RoboKiller is a mobile app that blocks unwanted calls and texts even before they reach your phone number. The RoboKiller app can block scams, spam messages, telemarketers, and other forms of digital harassment.
RoboKiller can boast the following accolades:
500 million spam calls blocked
1.5 billion spam numbers in their global database
$400 million in prevented losses by phone scams
12 million installs nationwide
RoboKiller blocks millions of robocalls and saves its users time and money. The RoboKiller app is available on both Android and iOS, making it ideal for any user.
Features
Spam Blocking and Filter
RoboKiller allows users to manually or automatically block unwanted spam calls and texts. This feature is the bread and butter of Roboiller and it stops spam calls and texts before they even reach your phone. You no longer need to worry about bothersome spam calls thanks to this feature.
Spam Filter Customization
With RoboKiller, you can filter between real numbers and spam numbers by creating customized filtering options to best fit your needs. The following are some of the spam filter customizations available from RoboKiller:
Setting level of blocking aggression
Pause and schedule blocking
Creating geographical blocking ranges
Customized block and allow lists
Data Protection and Call Blocking Database
RoboKiller has a frequently updated database that boasts 1.5 billion phone numbers. The database is constantly adapting based on new threats and incoming data thanks to its predictive spam call-blocking algorithm.
Answer Bot
One of the most notable features of RoboKiller is its Answer Bot, which automatically answers telemarketers and scam calls for you and intentionally wastes their time. The Answer Bot kicks in when the RoboKiller app identifies an unwanted call. It uses pre-recorded audio files to make conversation with the callers, making them believe they are talking to a real person.
It also offers various voice modulation options in these fake answered calls. You can choose between Ice T, Morgan Freeman, Kermit the Frog, and more. You are essentially enacting revenge on unwanted callers by automating your trolling with the Answer Bot.
Report Spam Calls and Texts
RoboKiller allows users to report calls and texts as spam to assist other users and further develop the RoboKiller spam database.
Multi-Platform Availability
The RoboKiller application is available for both Android and iOS devices, making it ideal for your regardless of your device type. RoboKiller reviews are excellent on both operating systems and currently have the following ratings:
RoboKiller for iOS: 4.5/5 star rating with 359 thousand reviews
RoboKiller for Android: 4.1/5 star rating with 94 thousand reviews
Save 20% on RoboKiller
Block Spam Calls and Recieve Peace of Mind
RoboKiller Cost and Pricing Plans
Monthly Protection Plan: $4.99 per month
Annual Protection Plan: $3.33 per month
RoboKiller has two primary plans available to users that include the same features, but are billed differently. The Monthly Protection Plan is $4.99 per month and is billed on a monthly basis. The Annual Protection Plan is $3.33 per month but is billed annually at $39.99.
RoboKiller also offers business plans that vary in price depending on the use case. Plans start anywhere from $0.01 per query to $1,299 per month for more robust enterprise features.
RoboKiller Free Trial
Anyone can try RoboKiller for free for 7-days thanks to their free trial. You can cancel anytime during the 7-day trial without being charged, but you will need to cancel RoboKiller before the end of the trial period if you don't want to be auto-enrolled in the Monthly Protection plan.
Save 20% on RoboKiller
Block Spam Calls and Recieve Peace of Mind
Canceling RoboKiller
If you were not satisfied with the free trial of RoboKiller or if you want to cancel your RoboKiller plan, you will have to cancel to avoid additional charges from the service. Cancelation instructions vary depending on how you enrolled in the service:
Google Play Store (Android Users)
Open the Google Play Store app on your phone
Tap the menu at the top of the page next to the search bar
Select Subscriptions then RoboKiller
Tap Cancel Subscription
Apple App Store (iOS Users)
Go to the Settings app on your iPhone
Tap iTunes & App Store then tap on your Apple ID
Select View Apple ID, use your Touch ID, Face ID, or enter your password and choose OK
Tap Subscriptions
Under Active, tap RoboKiller and select Cancel Subscription
Robokiller.com
Login to your account from the RoboKiller site
Click on Manage Subscription
Choose Cancel Subscription
Save 20% on RoboKiller
Block Spam Calls and Recieve Peace of Mind
Final Verdict: Is RoboKiller Worth It?
Spam calls are a nuisance, and an application like RoboKiller can help in this case. The app has promising reviews on Google Play Store and the App Store. You can visit RoboKiller's official site for more details about the app.
---
RoboKiller FAQs
What is RoboKiller?
RoboKiller is a mobile app that automatically blocks spam, telemarketing, scam, and other unsolicited calls.
How much does RoboKiller cost?
RoboKiller costs $4.99 per month when paid monthly and $39.99 per year when paid annually.
How do you cancel RoboKiller?
You can cancel RoboKiller by visiting the app store you used to purchase the app and canceling through them.
How does RoboKiller work?
RoboKiller works by cross-referencing incoming phone calls with their global database of 1.5 billion phone numbers that have been flagged as spam. If the incoming call matches a phone number in its database, it is automatically blocked.
How do you deactivate RoboKiller?
You can deactivate RoboKiller by canceling your subscription and then uninstalling the app from your device.